Anonymous - Apr 3, 2017, 5:22 PM
Acadia Beach is the "Swingers area" of Wreck beach, park at the gravel parking lot, just past Spanish Banks, up the hill on the right. - Walk right onto the beach, and the further you go, up to the first Tower on the beach, is voyeur/exhibitionist beach, three points/several miles.
We like to enjoy other cpls company there on our big beach blanket. Fun in the Sun Rocks !!!




COUPLES, ... Don't be Shy, Who's interested in meeting up down at the "Big Rock" area of Acadia one Sunny weekend
Soon, ... on through to September Baby !! Bring your beach blanket, some refreshments, and 420 friendly works there -



Add a Comment, we'll start a List : ~ meet and greet at ACADIA !!


~ ~ ~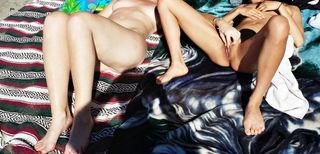 ... View Comments...